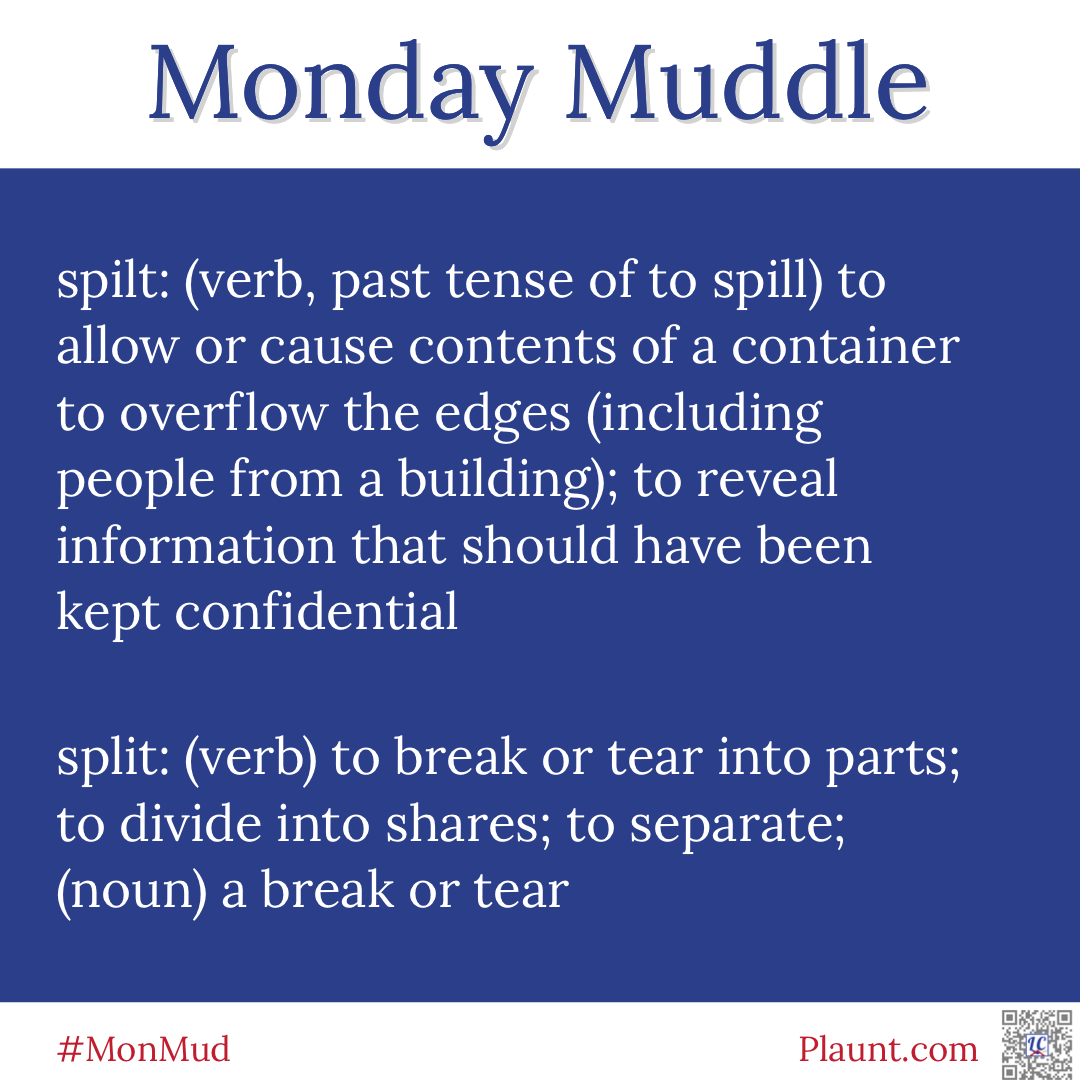 If a bag split, the contents would likely be spilt.
"Spilt" and "split" are also both past participles which can be used as adjectives. e.g. Split pea soup, whether you are a fan of it or not, is better than spilt pea soup.
"Spilt" is the original British past tense of "to spill", and "spilled" is the American version. Although "spilt" is still acceptable in the United Kingdom, it is becoming less common, and "spilled" is gaining in popularity—as the past tense, not as a condition of soup.