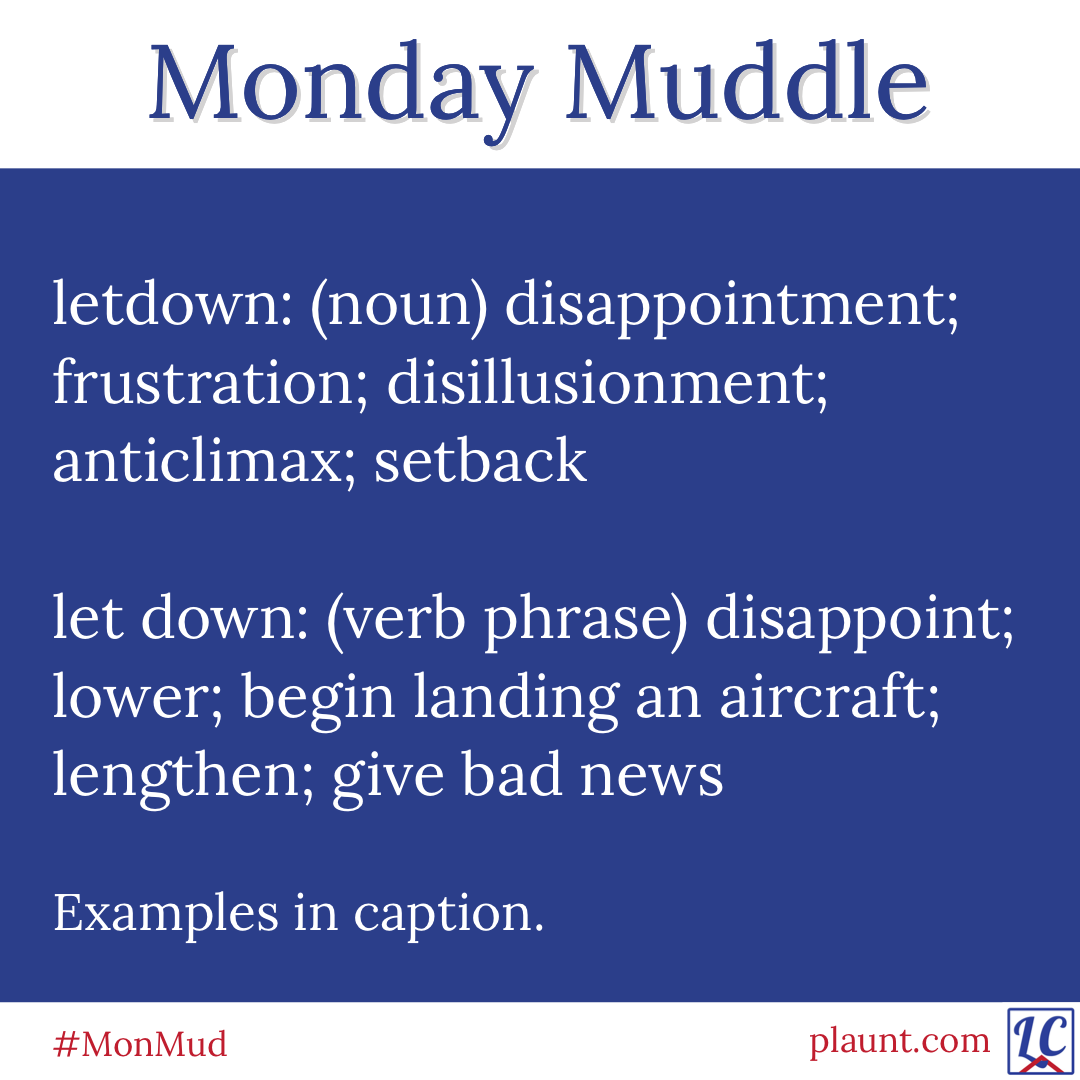 Examples:
His last book was a letdown. (Noun=disappointment)
I let down my friends when I cancelled at the last minute. (Verb phrase=disappointed)
I let down the rope ladder so she could join us in the tree house. (Verb phrase=lowered)
I was still a good distance from the airport when I started to let down. (Verb phrase=to descend before landing an airplane)
I let down the hem of his pants because he has grown two inches this month. (Verb phrase=to lengthen)
We let down the participants as gently as we could when we cancelled the festival for the second year. (Verb phrase=give bad news)
The object of the verb can also be placed between "let" and "down". If that is the case, then you know it needs a space.